Groupon is offering up a deal on organic grass fed lamb meat from Sleepy Sheep Ranch.
Here is the info from their website:
Having groceries delivered frees up time for other kitchen tasks, such as cleaning out the refrigerator or milking the tiny cows that live under the sink. Save precious time with this Groupon.
$29 for $65 Worth of Organic, Grass-Fed Lamb Meat
Lamb kebabs are $15, lamb loin chops are $50, and leg of lamb is $60. Each morsel of meat comes from the ranch's stock of
dorper sheep
, which are pasture raised and fed on a combination of grass, hay, and grains. $10 for shipping.
Sleepy Sheep Ranch
Leafy trees throw cooling shade over Sleepy Sheep Ranch's zigzagging trails as horseback riders and their steeds trot past ponds and trickling creeks. When not escorting riders around the ranch's maze of riding trails, resident horses and their goat companions frolic in a sprawling pasture, where both experienced and fledgling equestrians can saddle up their own horses or those that live at the ranch. Sleepy Sheep Ranch provides board and care for local equines whose owners don't have the space and for local mustangs lying low after losing a road race to a golf cart. Serious riders can peruse a for-sale selection of livestock, which includes a handful of stallions and boisterous goats whose iron stomachs allow them to eat not only their own share of food, but the horses' and compost bins' as well.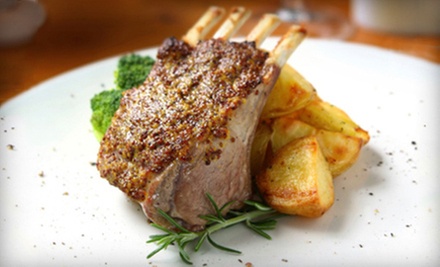 Check out the deal
HERE