Currently,
Vine.com
is having a sale on many of its natural products, including Seventh Generation brand household items. They are also offering
free two day shipping
, so now is the perfect time to give them a try!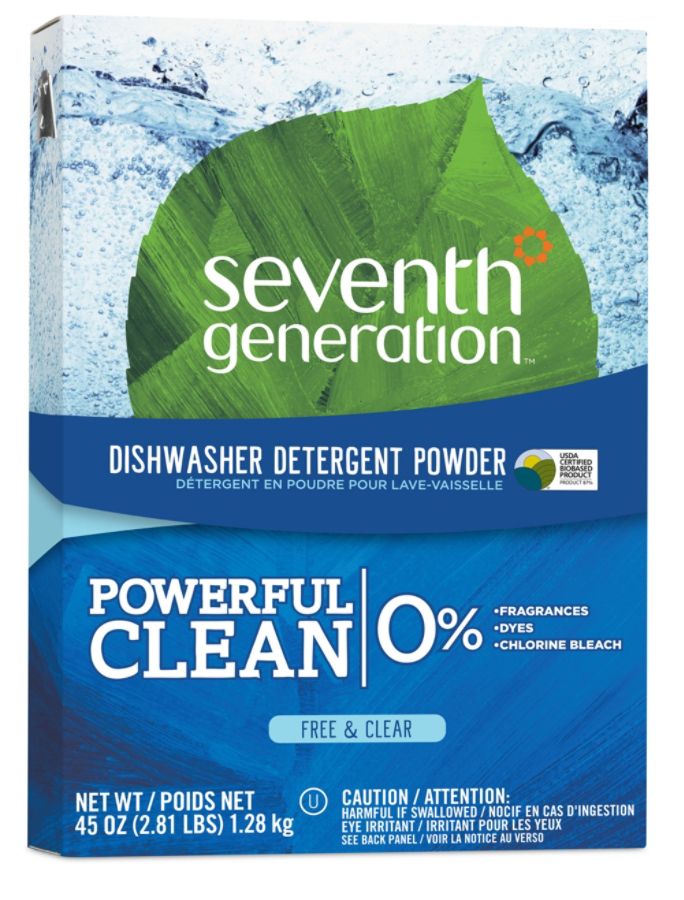 Personally, Seventh Generation powdered dishwasher detergent is the only one we use. Normally I don't find naturally products very effective, which gets frustrating. However, when we relocated to Bellingham, our dishes never came clean in our dishwasher. We tried super cleaning the inside of the dishwasher, and tested lots of detergents, rinse aids, and two homemade detergent recipes. one day, our local store store had a sale on Seventh Generation, so we gave it a try. Our dishes come out spotless. Not even a gross film.
Seventh Generation coupons are nearly impossible to come by, and the sales are few and far between. We did discover that even though our local Target still sells it at the same price as everyone else, $5.99, theirs is the 75 oz box instead of the 45 oz box, so that's where we buy it.
Vine.com's price for the 75 oz box of automatic dish powder is $9.45, or .126 an oz. However, their 45 oz box is on sale for $4.05, or .09 an oz. The best deal would still be if your local Target does the same thing mine does, which comes out to be .079 an oz. Otherwise, this is a great deal.
Vine.com carries
134 other Seventh Generation products
, as well as many other familiar brands, and they offer 20% off your first order (not sure if that discount and sale prices can be combined).
I have never used Vince.com before and have not been compensated in any way for telling you I use Seventh Generation products. I just really like not being disappointed when I open the dishwasher after a wash cycle.