CVS is offering up their Christmas goods at 75% off.
This includes the small appliances and toys they stocked for Christmas.
I got a huge wall map of the world for $4.99 instead of $20!
I am pretty excited about it.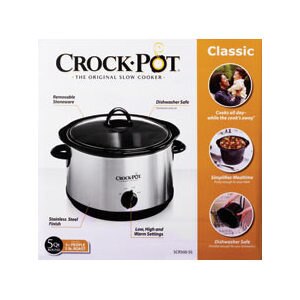 Their
5 QT Crockpots
that are normally $30 are ringing up at just $7.49.
I thought about buying a back up, but my Crockpot is pretty new and I am crossing my fingers I don't need a back up for years.
Then I thought about buying 3 or 4 to store away for when I get invited to Bridal Showers and Weddings.
Then I realized I can't even remember the last time I got invited to a Bridal Shower or Wedding.
So that means there are still about 8 Crockpots left on the shelves at my local store.
How about yours?
If you find any treasures, please let is know in the comments. We'd love to hear about your bargains!